HDVS provides free support groups for those who have survived or are enduring abuse of any kind by an intimate partner.
To attend a support group, register by calling our Support Line (707) 443-6042.
Free childcare is provided for support group members. When you call to sign up for support group, please let the staff member know that you are requesting childcare.
Please note: Space is limited and we are unable to accept anyone into support group 10 minutes after group has started. If you have signed up for support group but are unable to attend, please call the to notify us, so that we can allow other clients to attend.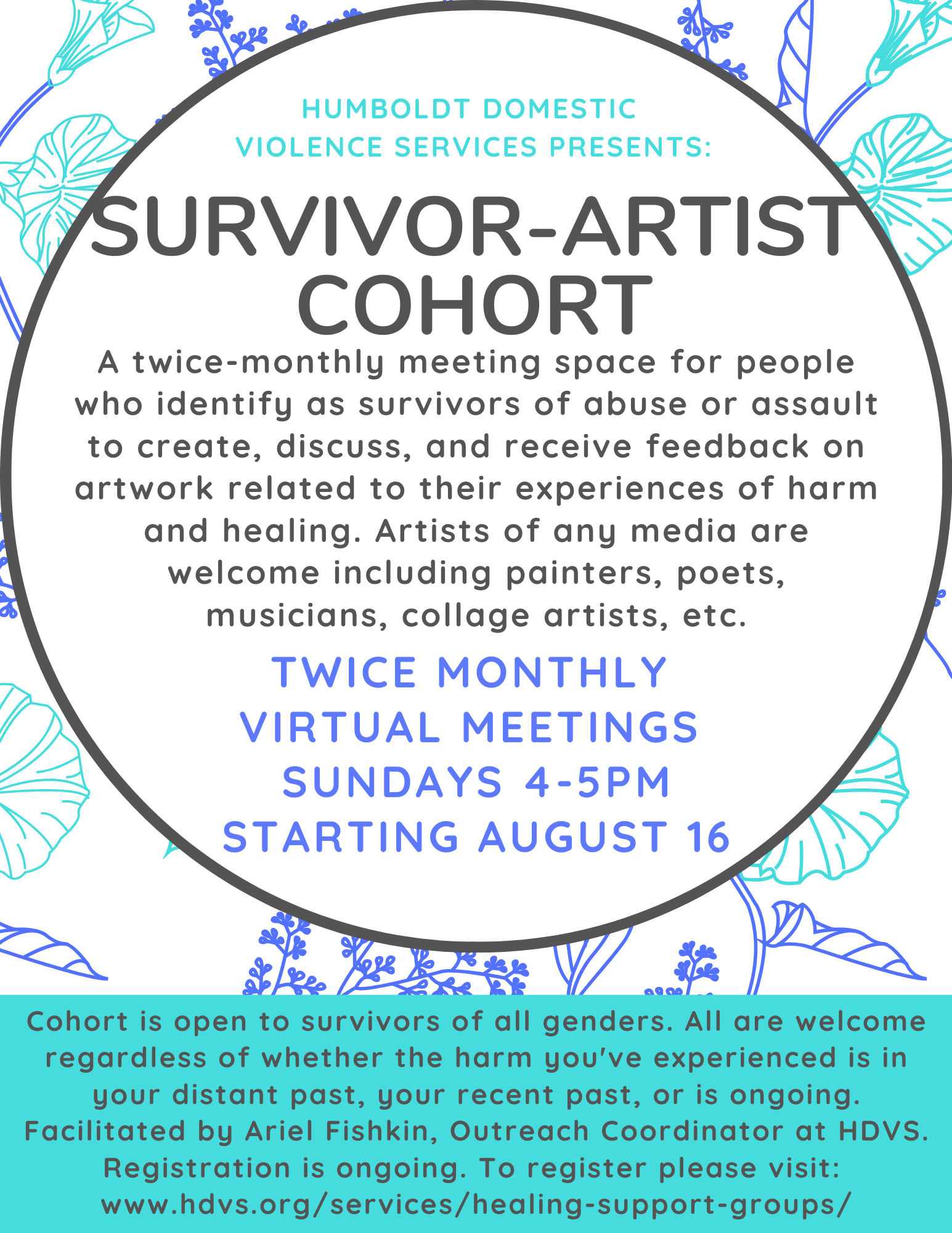 HDVS is pleased to be starting our survivor-artist cohort. This will be a space for survivors to create together and discuss their art. Please fill out the following form to register for our cohort: https://forms.gle/8fa8qPArZYobU4tNA

The cohort is open to individuals of any gender, and to anyone regardless of whether their experience of harm is ongoing presently, or is in the recent or distant past.

If you are unable to access the form, or if you have any questions or concerns, please feel free to contact Ariel via email ariel@hdvs.org or call our business office at 707-444-9255.