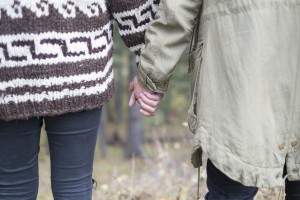 Here at HDVS, we recognize all types of legitimate relationships. Any relationship that is free from abuse has a right to exist.
LGBTQ is an acronym that stands for Lesbian, Gay, Bisexual, Transgender, & Queer or Questioning, as in an individual who is currently exploring their sexuality and does not identify with a specific label.
Kink is defined as the sexual tastes of a person, often sexual practices, concepts, or fantasies that are considered unconventional. Because terms like 'normal' or 'unusual' are inherently relative terms, what is or is not kink can vary widely among different communities and even individuals.
BDSM is a combination of three different acronyms: B&D (Bondage & Discipline), D&S (Domination & Submission), and S&M (Sadism & Masochism). BDSM can be considered to be under the umbrella of Kink, in that this community consists of people who enjoy certain sexual practices. These practices can include the inflicting or receiving of pain. In some BDSM relationships there exists a Master/slave dynamic, where there is an intentional imbalance of power. BDSM can be a 24-hour activity, where the submissive ('sub' or 'slave') may be required to do certain things during the day or face 'punishment' as a consequence. To an outside observer this can look like abuse, but there is an important difference: consent. Sexual partners who practice BDSM will have conversations before sexual activity about what each person is comfortable with doing in and outside the bedroom, what their limits are, and decide on a 'safe word'–a signal that someone is not okay with what is happening. The sexual activity, or 'play', will stop immediately after this word is said aloud. In many instances, partners may create a contract that outlines all of the agreed upon rules to be signed by both parties, thus formally outlining the informed consent of the participants. These contracts generally follow the BDSM motto SSC: Safe, Sane, and Consensual.
The bottom line is consent. All of the above types of relationships are built with the foundation that every person involved knows what will take place and that everyone wants to participate. If someone does not know what is going to happen to them or they do not want to do something, they have not given their consent and the situation has turned into sexual assault or abuse. If someone cares about you, they will not force you to do something that you do not want to do, and they will respect your choice to give or withdraw your consent.
This can be a tricky subject, because life is full of many different kinds of situations. Click here for a very clear and humorous video that demonstrates what is and is not consent.
If you still have questions about any of these topics, our skilled advocates are available 24-hours/day, 7-days/week, at our Support Line: (707) 443-6042. This is not an 'emergency only' number–please do not hesitate to call!