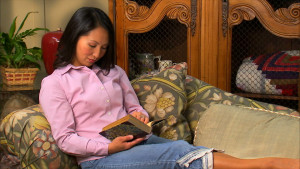 Healing Support Groups
We hold weekly Healing Support Groups, but the schedule changes periodically. Please call our Support Line for the current group times.
If you have never been to our groups before, or it has been a while since you last attended, please call our Support Line (707-443-6042) to register for classes.
If you have attended our groups before, please call our Business Office (707-444-9255) at least 1 hour before group starts (you may also call the day before). The reason why we ask participants to call in at least 1 hour ahead of time is that space is limited and the group facilitator will need some time before group to prepare. Walk-ins will not be admitted.
Free childcare is available, but you must call our business office (707-444-9255) at least 1 hour before group starts in order to reserve a spot for your child.
40-hour Domestic Violence Counselor Training
HDVS offers a 40-hour Domestic Violence Counselor training twice yearly. This is a week-long course offered through the California Partnership to End Domestic Violence, an excellent coalition that has been one of our agencies' strongest supporters. Our training is completely free of charge and open to the public. Participants are awarded a Domestic Violence Counselor certificate upon completion of the course.
For more information, questions about registration, and the calendar of classes please call our business office: 707-444-9255
CHECK IT (HSU)
CHECK IT is a student-run organization at Humboldt State University aimed at preventing sexual assault, dating violence, and stalking on campus. CHECK IT is a verb that means checking in, intervening, and supporting a friend/classmate when that person is in physical danger, they are not consenting, their boundaries are being crossed, or when that person may be at risk of being targeted or harmed. HDVS supports CHECK IT fully in their mission to eliminate sexualized violence from their college campus. To learn more about the CHECK IT  program, please visit their website.