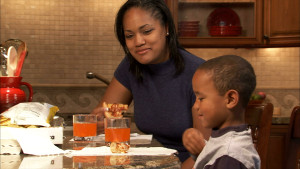 Without help from our donors and grantors, HDVS would not be able to provide services to survivors of domestic and intimate partner violence. You can help us continue our services in a variety of ways. Please read the sections below to see how you can help us support survivors of abusive situations.
Financial
If you would like to donate money to HDVS online, please use the PayPal button below to make your donation:
Donations can be made by check or money order and mailed to our P.O. Box:
Humboldt Domestic Violence Services
P.O. Box 969
Eureka, CA 95502
Please make checks/money orders payable to Humboldt Domestic Violence Services.
You can also donate to HDVS while you shop on Amazon! AmazonSmile is a program that contributes 0.5% of the purchase price of eligible items (items will be marked "Eligible for AmazonSmile donation) to your favorite charity. Donations are made by Amazon and will not add to your purchase amount. Simply log into your Amazon account from the AmazonSmile website, choose Humboldt Domestic Violence Services from the list of charities, and shop away!
Click here to shop with AmazonSmile
Clothing/Household Items
HDVS collects casual clothing and shoes for children and adults to use when fleeing abusive situations. We also take household establishment items such as towels, blankets, and kitchen items. Please note: HDVS cannot accept items dumped on our property!
Donation hours are between 10:00am-4:00pm, Monday-Friday.
Click here to see suggestions and frequently requested items!
Please call ahead to let us know that you are coming and what you are bringing. The business office has limited space, and the list of what we are in need of is always changing. The executive assistant can tell you over the phone what items we need most at this time.
If you would like to donate items to HDVS, please call our business office:
707-444-9255
If we are not able to take clothing donations when you call, please consider donating to Lots 4 Tots Plus the Clothing Closet (707-445-3477). HDVS has established a voucher program with Lots 4 Tots. This is how it works: community members donate nearly new or gently used clothing and ask that the value of the donation be added to HDVS' account, we can then give vouchers to our clients and they can shop for themselves. This provides a great way for survivors to exercise their independence and for donors to contribute directly to our clients' well-being.
Lots 4 Tots Plus The Clothing Closet is located at 3008 Broadway St, Eureka, CA, behind the Philly Cheese Steak Shoppe.
Cell Phones
HDVS accepts all kinds of cell phones, new and old. We partner with 911cellphonebank.org, an organization which refurbishes old cell phones, enabling them to call 911, and then distributes the phones to various non-profit organizations that serve individuals who may not have access to a cell phone for emergencies.
Please call our business office (707-444-9255) if you would like to donate a cell phone. We can take cell phones and chargers, but one can be donated without the other. Manuals or other cell phone equipment does not need to be donated—we only need the cell phones and their chargers.
In Support of Pets
When deciding to leave, pets can become a major complication for survivors. Boarding their animals can quickly become very expensive, and this may convince a survivor that if s/he leaves s/he must risk the well-being of their pets.
Jennifer Bushnell was a woman from Humboldt County who was tragically murdered by her partner in 2007. Her beloved dog, Gucci, was with her at the time. To honor her memory, Jennifer's parents have established the Jennifer Bushnell Memorial Fund, which provides financial assistance for survivors so they can board their pets while they are in emergency shelter.
If you would like to donate to this fund, please send checks or money orders to:
Jennifer Bushnell Memorial Fund
c/o Humboldt Domestic Violence Services
P.O. Box 969
Eureka, CA 95502
You may also note "Jennifer Bushnell Memorial Fund" in the memo section of your check, and we will add your donation to the fund.
Support the Community
Do you have items that HDVS cannot currently accept? Please consider donating to the following thrift stores who also support worthy causes.
American Cancer Society Discovery Shop:
707-443-2155
Eureka Rescue Mission Thrift & Free Shop:
707-443-2523
St. Vincent De Paul:
Eureka: 707-443-8676
Arcata: 707-822-6946
Tailwaggers Thrift Shop (Sequoia Humane Society):
707-445-5837